Busbar Insulating Shroud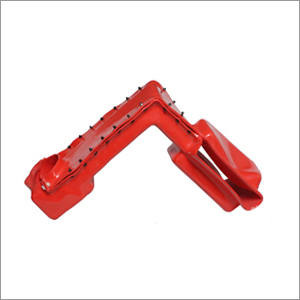 Busbar Insulating Shroud
Product Description
Busbar Insulating Shroud
Amar Industries is a big name which deals in the manufacturing, supplying and exporting of Busbar Insulating Shroud which is made up by using best in class high density insulating materials added with rubber. It gives excellent reduction in air clearance for excellent thermal and electrical insulations. It is suitable for indoor as well as outdoor areas due to its resistance against ultra violet rays. Buyers can get this top quality Busbar Insulating Shroud in bulk at a reasonable price range.
Features of Busbar Insulating Shroud:

Suitable for insulating bus bar joint works usage (elbows, tee, etc.)
Special buttons makes it fast to install, replace or remove during maintenance
Provides significant reduction in air clearances
Excellent electrical & thermal properties
Latest designs moulds can be developed in a week.
Highly resistant to ozone & UV rays. Good for outdoor & indoor applications.