Heat Shrinkable Cable End Caps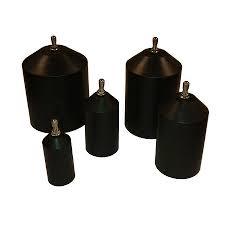 Heat Shrinkable Cable End Caps
Product Description
Heat Shrink End Cap, used to seal the ends of all types of Cables & to protect it from ingress of water/moisture. The caps are manufactured from high quality cross linked polyolefin material. Excellent resistance to weathering, moisture, contamination and adverse environmental conditions,according to IP 68 (Ingress Protection).

Features:

1. Permanent Foolproof Seal to the Cable end.
2. Can not be tampered, removed or re-used.
3. Warranty of Cable length can be considered as void in case Cable is found without Tamper Proof end seal.
4. Avoids unwanted customer claims for Shortage/Pilferage of Cable length.