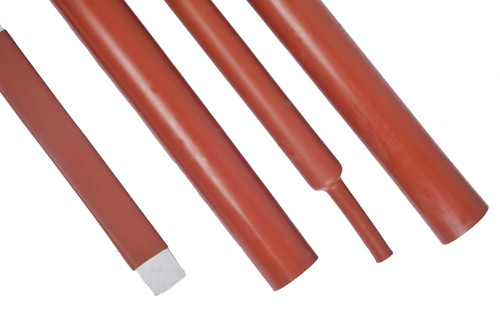 Industrial Heat Shrink Sleeves
Product Description
Heat shrinkable tubes are designed to insulate busbar systems up to 36KV & to protect against accidental flashover. The tubes are manufactured from a high-quality non-tracking crosslinked polyolefin material. Meets ANSI C37.20.2 standards for MV switchgear application up to 36 KV.

Salient Features:

1. Reduce Busbar clearance.
2. Prevent Busbar from chemical corrosion affected by strong acid, alkali, salt etc.
3. Solve the problem of insulation among Busbar in Bus Duct.
4. High dielectric strength.
5. Highly Flexible for use on straight or angled bars without creasing.